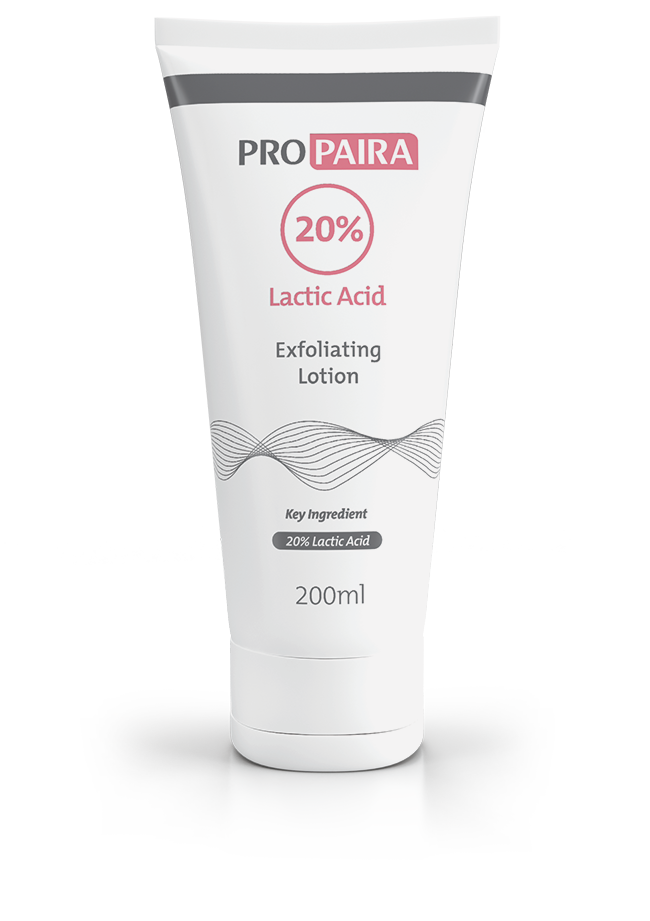 20% Lactic Acid Exfoliating Lotion
200ml
To smooth rough skin.
Targeting:
keratosis pilaris (chicken skin)
Heals (feet) and knees
Psoriasis
Sun damaged skin
Note: Lactic Acid Products should not be used concurrently with 30% Urea. Please allow at least 30 minutes between application if using both.
Ingredients:
Purified Water, Lactic Acid, Glyceryl Stearate and PEG-100 Stearate, Caprylic/Capric Triglyceride, Mineral Oil, Decyl Isostearate and Isostearyl Isostearate, Glycerin, Sodium Hydroxide, Cetyl Alcohol, Phenoxyethanol, Tocopherol Acetate, Dimethicone, Allantoin, Xanthan Gum

Directions for use:
Apply a thin layer of lotion in the evening to the affected areas.
Use Propaira Sunscreen before sun exposure.