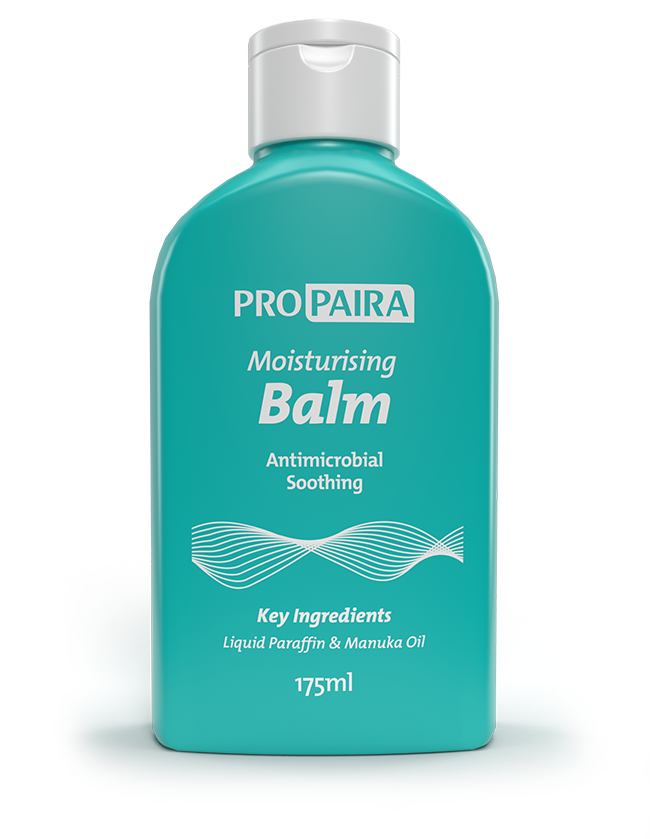 Moisturising Balm
175ml
Key Features
To target infected eczema
Designed as an alternative to bleach bath for reducing bacteria on the skin
Leave on
Propaira Moisturising Balm is a plesant alternative to an Eczema Bleach Bath. It kills bacteria on the skin, reducing itching, redness and scaling. No Chlorine smell. Light oil consistancy that is absorbed quickly.
Key ingredients
Manuka oil: anti microbial to target microbes linked to infected eczema
Liquid Parafin to moisturise
Directions for use:
Apply to skin twice daily and leave on. Particularly to localised areas that may be infected (when the skin is broken, scratched, weepy, scabby and or crusty).
Ingredients:
Paraffinum Liquidum, Leptospermum Scoparium Branch/Leaf Oil (Manuka Oil), Laureth-4, Tocopherol