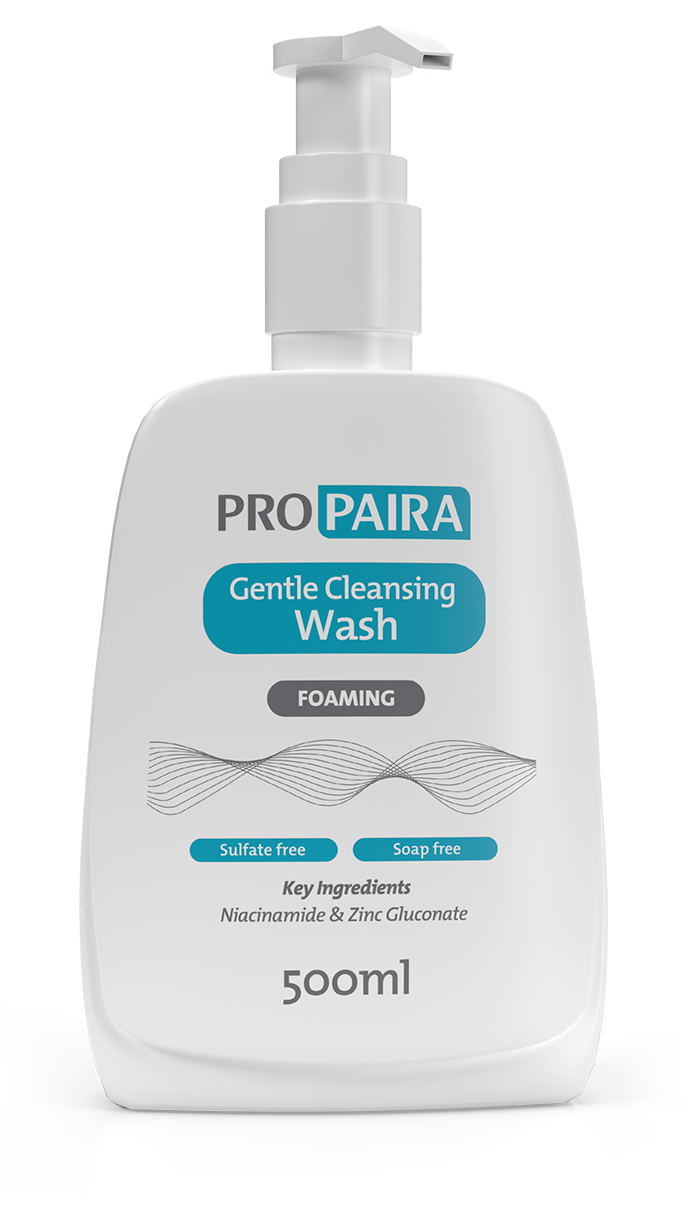 Gentle Cleansing Wash
(Foaming) 500ml
Sulfate Free
Soap Free
Fragrance Free
Key Ingredients:
Niacinamide, Zinc Gluconate
Directions for use:
Apply daily in the shower, massage to your wet body, rinse and dry gently.
Use as a hand wash to avoid dryness due to excessive use of hand sanitiser and frequent hand washing.
For best results use Propaira Moisturising Cream after rinsing and drying.
NB. Initially the pump requires around 10-20 pumps to load the wash into the pipeline.
Store between 15oC - 30oC
Ingredients:
Aqua (Purified Water), Cocamidopropyl Betaine, Sodium Lauroyl Methyl Isethionate, Decyl Glucoside, PEG-150 Pentaerythrityl Tetrastearate, Niacinamide, Zinc Gluconate, Butyrospermum Parkii (Shea) Butter, Phenoxyethanol, Citric Acid, Potassium Sorbate