The Propaira Story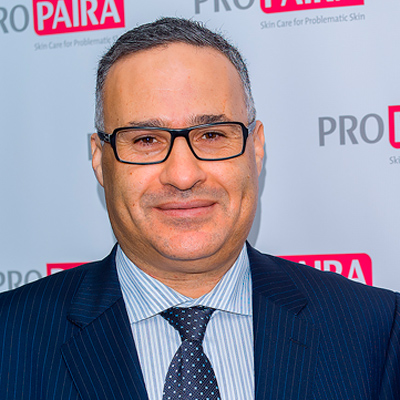 Founder and Managing Director
Baz Hamo

Founder and Managing Director Baz Hamo (BSc Pharm, Dipl. Formulation):
With Pharmaceutical Science background, formulation and substantial experience in clinical skincare, Baz has spent many years leading the research and development of Propaira's formulas targeting a wide variety of skin conditions.
Propaira skin care for problematic skin is a logical response to our ever-evolving need for clinically effective yet gentle and affordable topical skin treatments.
Propaira sources the most effective active ingredients from around the globe to ensure superior quality and results. Propaira uses these ingredients in percentages that maximises their clinical effectiveness.
Each Propaira product is formulated and tested carefully according to the highest Australian and international standards to guarantee quality and stability of their formula.
Propaira Products are manufactured in Australia under strict GMP and ISO guidelines.
Propaira is based in Melbourne, Australia 15 minutes from the CBD (Central Business District)
Located within 30 minutes from Melbourne domestic/international airport and Melbourne Port, Propaira has strategic logistics options.