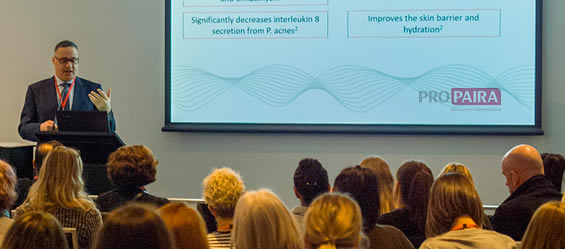 Propaira MD speaking at a dermatology conference
Propaira skin care for problematic skin is a logical response to our ever-evolving need for clinically effective yet gentle and affordable topical skin treatments.
Propaira sources the most effective active ingredients from around the globe to ensure superior quality and results. Propaira uses these ingredients in percentages that maximises their clinical effectiveness.